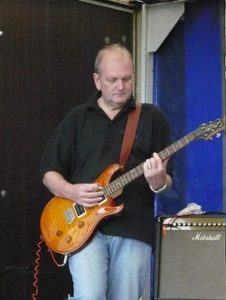 It is with a very heavy heart that I publish this post in response to the death of my friend and founding partner in iSiS-Records, Bob Goodwin on 6th April 2020.
Bob was a Musician (guitar), Songwriter, Composer, Recording artist, Recording Engineer, Mixing Engineer, Producer and Mastering Engineer. He was a joy to work along-side and most of the accomplishments of the studio and label are down to his vision, talent and dedication.
This will be the last post that we will make on this site, which will stand as a testament to Bob's work.